See a Slimmer You!
Eliminate fat with CoolSculpting, the world's #1 non-invasive fat removal treatment.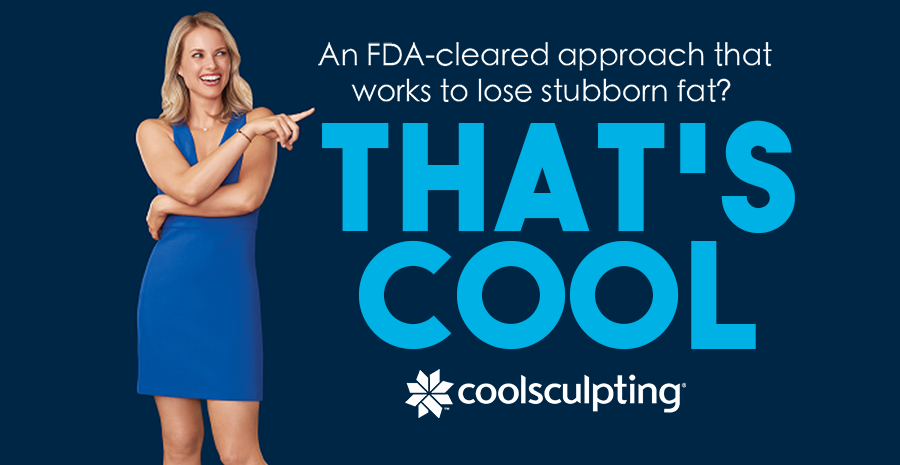 Learn more about CoolSculpting at our next CoolEvent!
An FDA-cleared approach that works to lose stubborn fat? That's cool! With CoolSculpting, an effective treatment that uses controlled cooling to eliminate fat, you can achieve the slim body you've always wanted, without surgery or downtime.
Join us Thursday, October 25 from 5:30pm – 7:00 p.m. to learn more about CoolSculpting! Deep discounts will be available to those who book a session the evening of this event.
Start Your Journey to a Slimmer You
Fill out the form below to reserve your spot!
<div class="cognito"><!-- [et_pb_line_break_holder] --><script src="https://services.cognitoforms.com/s/Za126SJL10qq_yk2yYdvzw"></script><!-- [et_pb_line_break_holder] --><script>Cognito.load("forms", { id: "9" });</script><!-- [et_pb_line_break_holder] --></div><!-- [et_pb_line_break_holder] --><!-- [et_pb_line_break_holder] --><!-- [et_pb_line_break_holder] -->