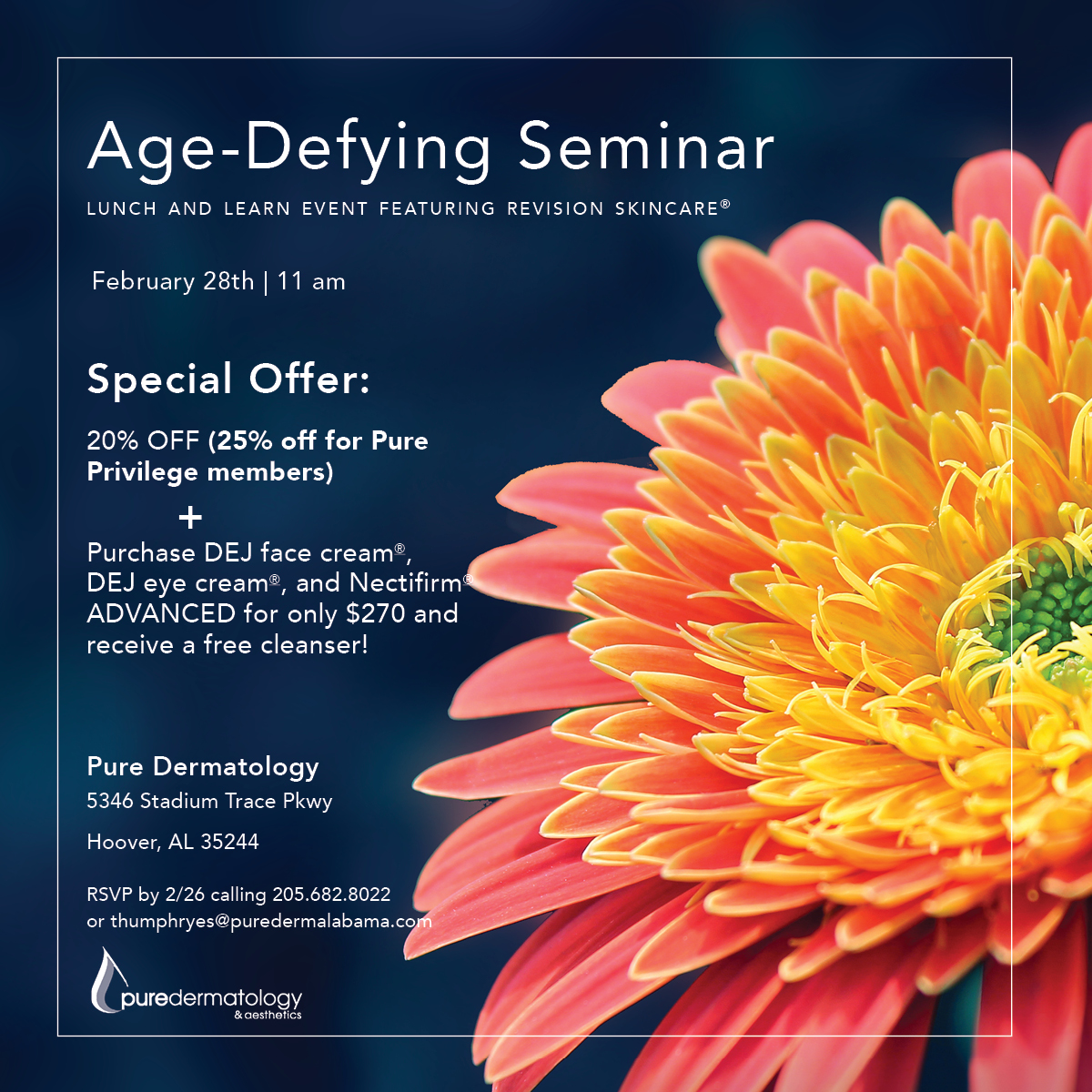 Free Age-Defying Seminar: Wednesday, February 28
11:00 AM
Join us for our Age-Defying Seminar, our upcoming lunch and learn event on Wednesday, February 28 at 11:00 a.m. A rep from Revision Skincare will be there to educate guests on the benefits of Revision products. Lunch will be provided. Guests will also receive deep discounts including 20% Off (25% off for Pure Privilege members) + guests can purchase DEJ face cream®, DEJ eye cream®, and Nectifirm® ADVANCED for only $270 and receive a free cleanser! Register online today.
Start Your Journey to a Younger You
Fill out the form below to reserve your spot!
[caldera_form id="CF5a8365efd7c13"]