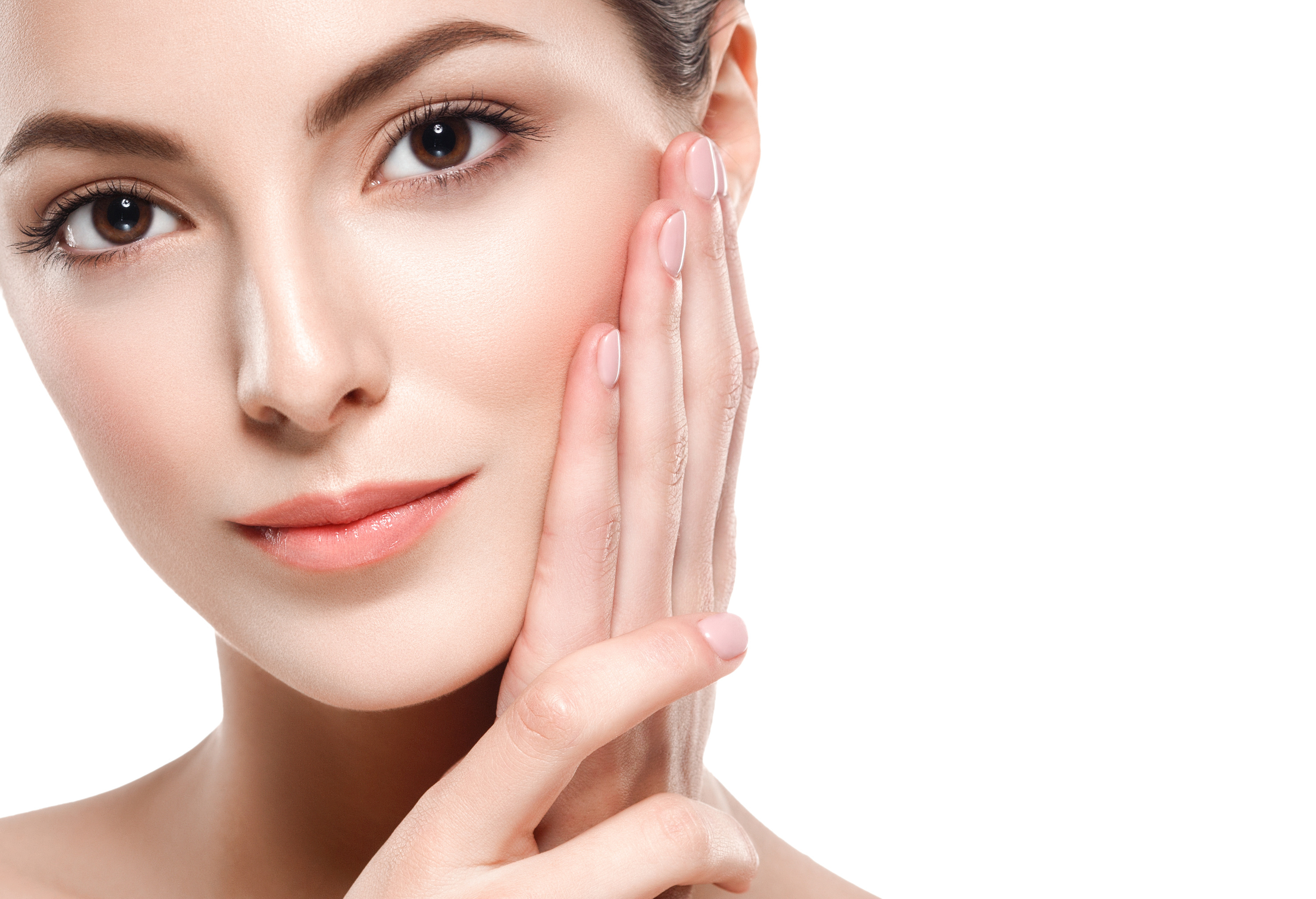 An at-home skincare routine is essential to keeping your skin looking young and fresh. While there are numerous ways to go about finding the best treatment for your skin (high-end products, DIY facials, drinking water, the list goes on), the simplest way to get your skin on track is to implement a daily skincare routine. Whether you're a beginner or a seasoned skincare pro, there are three fundamental pillars that your at-home skincare routine should be based on.
1. Prevent damaged skin
Cream Cleanser
A cream, milk or lotion cleansers' primary roles in your at-home skincare routine are to remove the makeup and excess dirt you've accumulated throughout the day. These cleansers exfoliate your skin while helping clear and prevent blemishes and breakouts. If you're going to use one of these cleansers, though, you need to make sure you're getting your skin thoroughly clean, and not leaving any cleanser behind on your skin.
Product suggestion: Skinceuticals Gentle Cleanser
Antioxidant Serum
Antioxidant products are clinically proven to neutralize damaging free radicals, those that increase the speed of aging in our skin. These free radicals can originate from pollution such as smog, dust and cigarette smoke, as well as the sun. In addition to sunscreen, antioxidants address visible skin concerns like wrinkles, discoloration and fine lines.
Product suggestion: SkinCeuticals C E FERULIC Antioxidant Treatment
Night Cream
At night, skin uses the sleep cycle to repair free radical damage and rebuild natural defenses. Night creams assist the natural regeneration process by boosting collagen, regulating blood circulation and reducing wrinkles. Using a small amount of cream each night after your face is washed will renew your cells and nourish your skin for a fresher and younger you.
Product Suggestion: Skinceuticals Emollience
2. Correct previous damage
Anti-Aging Creams
Anti-aging creams prevent and improve the appearance of wrinkles and discoloration. These creams can be used in the morning or at night to target specific aging concerns such as fine lines and loss of firmness in the skin. If you're wondering what age you should start using anti-aging creams, it depends on your skin type. For example, drier skin types can begin using anti-aging creams as early as age 21, but oily skins might find them to be a bit too much.
Product suggestion: SkinCeuticals TRIPLE LIPID RESTORE 2:4:2
Acne Correctors and Treatments
Your skin might be more prone to acne breakouts due to larger sensitivities of acne triggers such as raises in stress hormones, sweaty summer days or excessive late-night snacking. If you've noticed more zits than wanted popping up, try using an acne corrector or treatment system. Acne correctors decongest clogged pores and improve the appearance of blotchiness, blemishes and uneven skin tones. While these medications can be over-the-counter, check with us to see if a prescription will be more effective.
Product suggestion: SkinCeuticals Blemish + Age Defense
Hyaluronic Acid (HA) Serum
Don't be scared off by the name. Hyaluronic acids, naturally found in the body, aren't like other acids that strip down the skin. Instead, they gently hydrate the skin where it needs it most. The substance is a magnet for moisture and helps your cells retain as much of it as possible so that your skin feels hydrated and healthy. Use an HA serum to reduce fine lines and smooth out the skin.
Product suggestion: Skinmedica HA5 Rejuvenating Hydrator
3. Protect healthy skin
Sunscreen
We've said it before, but we'll say it again: wear your sunscreen! Daily sunscreen use provides protection from photoaging and damaging free radicals generated by UV exposure. Try a sunscreen product that provides a high level of broad spectrum sun protection for the best care.
Product suggestion: Revision Skincare Multi-Protection Broad-Spectrum SPF 50
Chemical Peel
Chemical peels can be light, medium, or strong strength. There are different formulas and concentrations to meet the needs of each patient, even those with sensitive skin. A chemical peel will correct skin imperfections, promote healthy skin and make you look and feel years younger.
Product suggestion: Pure Dermatology Chemical Peel
Vitamin C Serum
Used in conjunction with sunscreen, antioxidant vitamin C serums provide comprehensive environmental protection. These are suitable for all skin types, daily use and prolonged sun exposure.
Product suggestion: SkinCeuticals C + AHA Exfoliating Antioxidant
Facial Cleanser
Facial cleansers are designed to effectively remove dirt, makeup, dead skin cells, and excess oil without stripping the skin. Useful cleansers wash away impurities, leaving the skin feeling fresh and prepared for a complete skincare regimen.
Product suggestion: Gentle Foaming Enzyme Cleanser