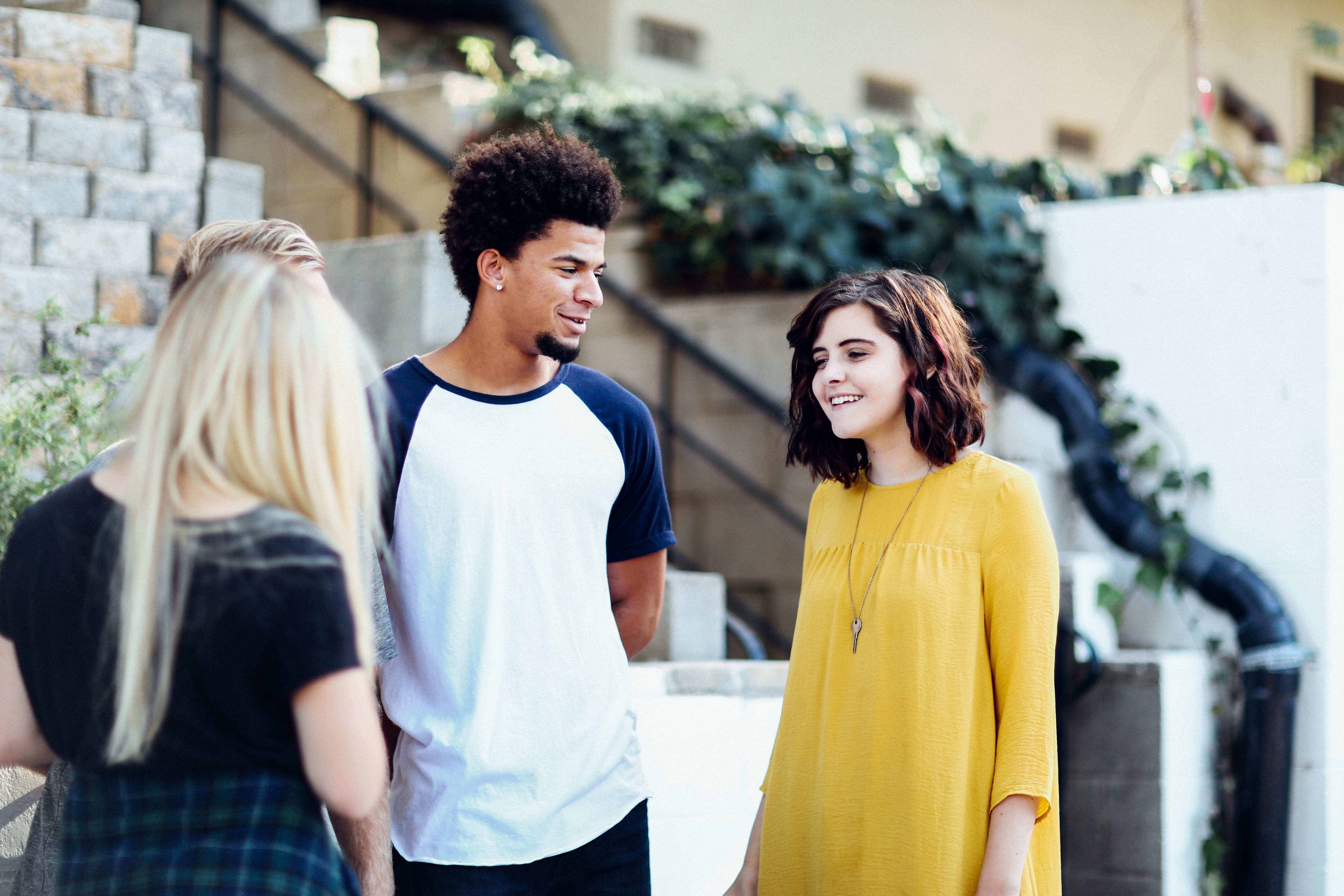 When August rolls around, you begin to prepare your family for school to start back again. Your kids are all set with their new backpacks, new books, new clothes, but what about new skin? Between pool parties and playing outside, your skin (and your family's) probably encountered some harsh UV rays throughout the summer. We know that you don't want you or your kids to show up to the first day of school with damaged skin, so it's important to begin reviving your school skincare routine immediately. Here are 7 helpful tips for getting the best back-to-school skin.
Moisturize and use sunscreen daily.
It might be difficult to realize just how important sunscreen is, but sun exposure is the number one factor that ages skin. The sun's rays can cause wrinkles, fine lines, dark spots and even skin cancer. To keep your skin looking great now and in the future, invest in a sunscreen that will protect your skin while still allowing you to have a healthy glow. Apply sunscreen every morning and reapply throughout the day, even if the weather is cloudy or rainy. Lightweight sunscreens will be best to prevent clogging your pores.  Make sure you choose a sunscreen that is broad-spectrum (protects against both UVA and UVB rays), and has an SPF of at least 30. If you are going to be swimming or perspiring, choose a water-resistant formula.
Moisturizing is also crucial for maintaining healthy skin, even for people with oily skin. Gel moisturizers are a light preparation that anyone can use. Some moisturizers also come with SPF in it, so your skin can get all the hydration and sun protection in one product.
Exfoliate.
While you were spending the past few months outdoors, you probably got a tan. But as the darker shade of skin fades, you're left with a dull, uneven texture. Gentle exfoliation can remove built up dead skin cells, bolster new cell development and help your skin return to its normal color.
Take care of acne.
Getting into a new schedule can be stressful for the whole family. Oil glands can be kicked into overdrive, causing blackheads, whiteheads and acne. Help your kids arrive back to school with a clear and fresh face by implementing a cleansing routine in both the morning and at night. Adults, especially women, are also susceptible to getting acne due to clogged pores and hormone fluctuation, so join your children in their daily cleansing routine. Be careful to not scrub your skin with harsh products because they will irritate your skin further and make blemishes look worse than are.
If you or your child is unable to manage the acne without a prescription, see your dermatologist to get started on the right treatment.
Beware of skin infections.
With the return of school comes the return of community activities, especially team sports. Prevent common skin conditions caused by bacteria, viruses and fungi by washing hands frequently. Make sure to keep shared surfaces, like sports equipment disinfected, and carry antibacterial wipes with you if you don't have access to soap and water. Wash all clothes after sporting events and cover all wounds completely during group activities where you have contact with others.
Make your skincare routine efficient.
School mornings can be a rush. Whether you're driving the carpool or making what feels like a hundred lunches, chances are you will have less time for your own skincare morning routine. It's easy to let this part of your day fall behind amid the chaos of figuring out a back-to-school routine. Invest in multi-purpose products that will make your morning time efficient and effortless.
Destress with "me time" and healthy eating.
We know that stress can cause unwanted blemishes and even age your skin, so take time to destress. Whether that means going to dinner with friends, having a quiet night in or spending time in outdoors, find an activity that takes your mind off your responsibilities for a little bit. Not only will you enjoy your work and family more, but your skin will also thank you.
A healthy diet can also benefit your skin. During the summer, you probably allowed yourself a few more treats than you normally do. The restart of school is a good time to restart your eating habits. Diet can sometimes affect your skin's appearance, so try eating adding more servings of fruits, vegetables and lean proteins to each meal. Hydrating with several glasses of water every day can also refresh your skin and give it a natural, plump look.
Wash your makeup off before you go to bed.
Getting everyone in back-to-school mode can be exhausting, and one of the last things you want to do at night is take time to take care of your skin. One of the most helpful things you can do for your skin is to free your face from that day's makeup. Skipping this step may cause your skin to become irritated and can cause your skin to become lackluster. Take the time to cleanse your face before bed.  Your skin will thank you for it and you will wake up feeling clean and refreshed!
If you're looking for a way to keep your skin clean during the back-to-school chaos, visit the Pure Apothecary to get the latest high-quality skincare products. Visit us today!