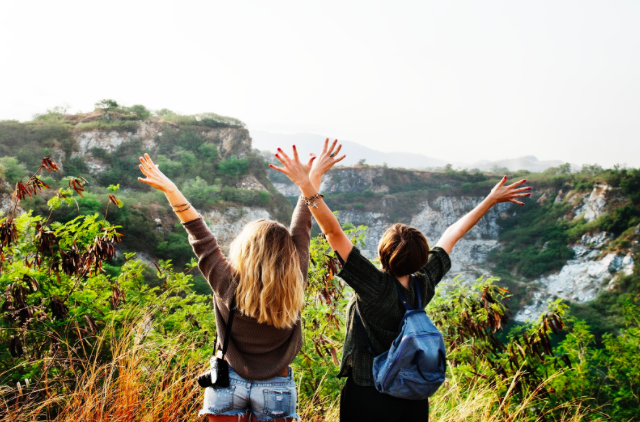 A new season has begun—flowers are blooming, birds are singing, and cloudless skies are full of blue. Your skin might be coming out of winter hibernation after months of being under multiple layers of sweaters and scarves, and now is a great time to clean it up for spring. If your skin feels dry and needs some rejuvenation, here are six spring cleaning tips!
Clean Out Your Products
The first way to renew your skin is to clean out any old products or cosmetics. Many of these products have a shelf life with an expiration date, and keeping them around for too long can lead to bacteria and cause them to lose their effectiveness. Check for products with these indications:
Past the expiration date

Appear dry or crusted

Change in consistency, color or smell

SPF older than one year

Old, dirty brushes and sponges
Exfoliate More Often
During the winter, you might have cut back your exfoliation to once a week to avoid drying out your skin. In the spring, however, most people can increase their exfoliation routine to twice a week to give their skin a brighter glow. If you're noticing any irritations like dryness or sensitivity, however, ask your dermatologist about the best exfoliating method for your skin.
Switch Out Cream For Lotion
Springtime is light and breezy, and your moisturizing routine should be, too. Using heavy creams can cause your skin to break out this season because they have lipids that are made to stick to the skin and repair drier winter skin barriers. When that barrier is already healthy, the extra molecules can cause pores to clog and pimples to surface.
Substitute Cleansers
Throughout the winter months, you might have also used a gentler cleanser to avoid over-drying your skin.  As the heat and humidity rise you may be tempted to increase the strength of your cleanser, but don't overdo it! Choose normal cleansers as the weather warms up, unless you have especially oily skin, in which case a foaming cleanser can help remove extra oils.
Go To a Pro for a Peel
Uncover a new layer of skin hidden underneath your winter exterior with a seasonal chemical peel. In this procedure, a chemical solution is applied to the skin, eventually triggering the outer layer to peel off, a chemical solution is applied to the skin, eventually triggering the outer layer to peel off. The new skin is typically softer and smoother. Depending on the depth of the chemical peel your skin may flake slightly after the peel, or can peel more extensively.  It is extremely important that you have a trained professional, under the supervision of a doctor, performing your peel so you get the results you desire while limiting your risk of adverse effects. At Pure Dermatology, we offer a variety of high-quality and effective peels. Schedule an appointment with us today and our experienced aesthetician will help determine what peel is best for you.
Sunflower Seed Oil Soothes Eczema
Breakouts of eczema, patches of skin that can become rough and inflamed, are more common during the spring and sunflower seed oil can act as an anti-inflammatory. The oil also helps stimulate the body's natural production of ceramides, fats that help build up the skin's barrier.
Lather On The Sunscreen
Even in the spring, it is important to be attentive to harmful UV rays. Protect your skin by applying sunscreen every morning and then reapplying every two hours after that. If you get wet, apply more sunscreen every hour. Especially on spring break vacations, be vigilant about lathering up, whether you're seaside or sitting next to the window on a road trip.
If you're looking for new products this spring, you'll find the best options for your skin in our Pure Apothecary, featuring some of our favorite lines and products. Visit us today!